Imagine having the opportunity to unleash your ideas and innovative business acumen in your community with the support, expertise, and backing of the world's leading geospatial technology companies.
Across three months, you'll work with team members to develop geospatial solutions to address a real-world challenge confronting your community, and then turn that idea into an innovation that brings measurable positive impact.
Besides being mentored by experienced industry leads and solution strategists, you will also take part in brainstorming sessions, presentations, and solution development activities.
Not only will your ideas be heard, you'll have the opportunity to gain hands-on experience working on exciting business challenges! And as part of this next generation of Spatial Heroes, you can choose between a career track of either technical development or business development.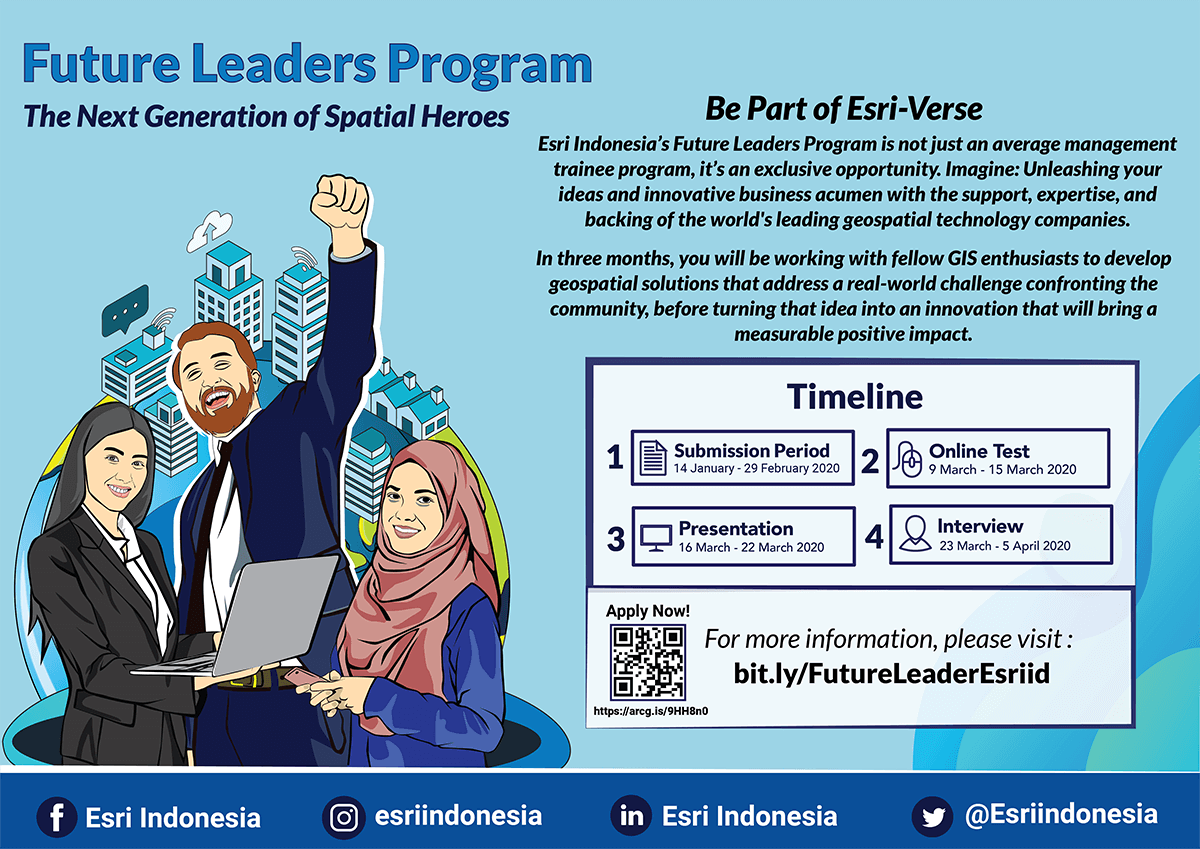 While fun and refreshing, expectations will be high and the results will be reviewed closely. It won't be a walk in the park, but we promise that it'll be an incredible and unforgettable experience. To apply for the Future Leader Program, please submit your application.
We're looking for participants who are enthusiastic to learn new things everyday.
All university majors are welcome to apply
There are two career development tracks to choose: Technical Development or Business Development
Being active in a university organisation, e.g. student body, etc., is preferred
Only applicants who have graduated within a three-year window will be eligible
Submit your application from Jan 13 – Feb 29, 2020 to esriindonesia.co.id/future-leader-program-application.