3 MIN READ
To enhance disaster resilience and reduce risk, Indonesia's National Search and Rescue Agency (BASARNAS) signed a strategic partnership with Esri Indonesia, the nation's leading geospatial solutions provider.
In 2020, Indonesia experienced 29 natural disasters, making it the world's most natural catastrophe-prone country.
According to the Indonesian Disaster Mitigation Agency (BNPB), most disasters in 2020 were hydro-meteorological hazards or disasters that occurred as a result of a meteorological phenomena.
The partnership aims to increase use of Geographic Information System (GIS) technology, Big Data analysis, and Artificial Intelligence (AI) in BASARNAS disaster risk mitigation, and urban search and rescue operations. 
By enabling government agencies to seamlessly access accurate and authoritaitve information at any time, and from any location, geospatial technology can significantly improve collaboration and allow for more efficient coordination of disaster response efforts.
According to Esri Indonesia Country Manager, Christanto Yanuar, technological advancement and innovation in disruptive technologies – such as AI, the Internet of Things (IoT), and Big Data — creates new opportunities to enhance disaster resilience and risk mitigation.
For example, AI-based algorithms can be used in predictive analytics to help forecast disasters and reduce recovery and response times.
"When every second counts and the stakes are high, frontline agencies need to make decisions driven by accurate authoritative real-time data, so they can be confident they've made the best possible choices under pressure," Mr Yanuar said.
"This is where our partnership with BASARNAS comes into the picture by helping stakeholders quickly gather and visualise data, and most importantly make sense of the data from various agencies during a natural disaster.
"Using Esri's industry-leading ArcGIS platform, BASARNAS teams can quickly visualise impacted communities and critical infrastructure that has been damaged."
"This capability provides decision-makers with comprehensive situational awareness that helps them efficiently mobilise limited resources and optimise supply routes for critical relief goods."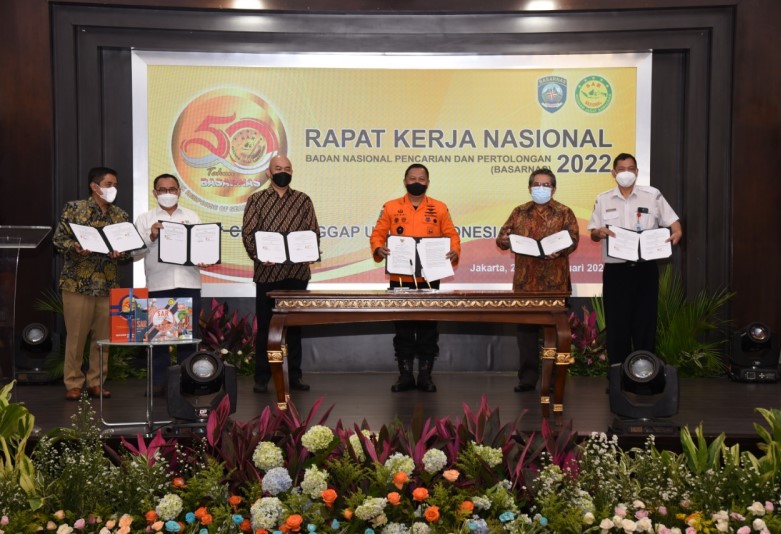 "At BASARNAS, our mission is to ensure the safety and security of citizens at all times. GIS technology will empower us to plan, make decisions, and better manage our resources and facilities in the event of a natural disaster."
"It will also aid us in adopting the operational standards set by the International Search and Rescue Advisory Group (INSARAG)," said Marsdya Henri Alfiandi, Head of BASARNAS."
"Our partnership with Esri Indonesia is expected to enhance our capabilities as a national search and rescue agency and strengthen BASARNAS' resilience in carrying out humanitarian operations in Indonesia," concluded Alfiandi."
To assist BASARNAS staff and drive adoption, Esri Indonesia will conduct system utilisation workshops throughout the year, to deliver geospatial technology and expertise.
Following the outbreak of the pandemic in 2020, Esri Indonesia launched a COVID-19 Geoportal as part of its Emergency Spatial Support Centre (ESSC) to help local authorities and communities take precautionary measures.
The ESSC also provided emergency response and relief efforts following disasters including the Palu-Donggala earthquake, tsunamis, the eruption of Mt. Agung in 2017 and the 2021 Jakarta floods.
Learn more about GIS applications in emergency management and disaster response.