4 MIN READ
Esri, the global leader in location intelligence, presented Perhutani and the Directorate General of Spatial Planning with Special Achievement in GIS (SAG) Awards at last week's 42nd annual Esri User Conference, held in San Diego.
Selected from over 300,000 candidates worldwide, these organizations were recognized for their contributions to building a more sustainable and equitable future for Indonesia using geospatial technology. Both Perhutani and the Directorate General of Spatial Planning demonstrated thought leadership and a proven approach to digital transformation in their respective fields – sustainable forest management, and urban development.
Perhutani received the award for efforts to improve the accuracy of forestry data for areas on the islands of Java and Madura through an application called Perhutani Digital Forest – a GIS solution that combines field data from across the regions into one centralized dashboard.
Meanwhile, the Directorate General of Spatial Planning was recognised for utilizing Esri's ArcGIS technology to enable data-driven urban planning through RDTR (Rencana Detail Tata Ruang) Real-time – a 3D, web-based simulation that supports the company's decision-makers to evaluate proposed urban development strategies.
Leslie Wong, Managing Director of Esri Indonesia's parent company Esri South Asia, said the extraordinary achievements of these two organizations demonstrates how GIS technology is unlocking Indonesia's potential to drive innovation and development in both the public and private sectors.
"Esri Indonesia is proud to work alongside leading organisations and support their efforts to utilize new digital technologies – including GIS – to find real-world solutions to some of the nation's greatest challenges," said Yanuar.
"On behalf of the broader Esri community, we would like to congratulate Perhutani and the Directorate General of Spatial Planning for their achievements. We are honoured to work alongside them on their digital transformation journeys and we are excited to see how they will continue to harness geospatial technology to develop new solutions in the future," added Yanuar.
Perhutani Digital Forest
As a state-owned enterprise managing one of the largest forest areas in the world, Perhutani relies on business data to sustainably manage its resource supply. Prior to implementing Perhutani Digital Forest, the organization was unable to effectively collect and centralize information, digitally enable field workers, or maintain the accuracy of business data. Forest information was incomplete, inconsistent, and often misinterpreted.
Using ArcGIS, Perhutani developed a practical solution enabling field data to be easily collected and collated in a centralized dashboard, allowing the timely and accurate sharing of business insights across the whole organization.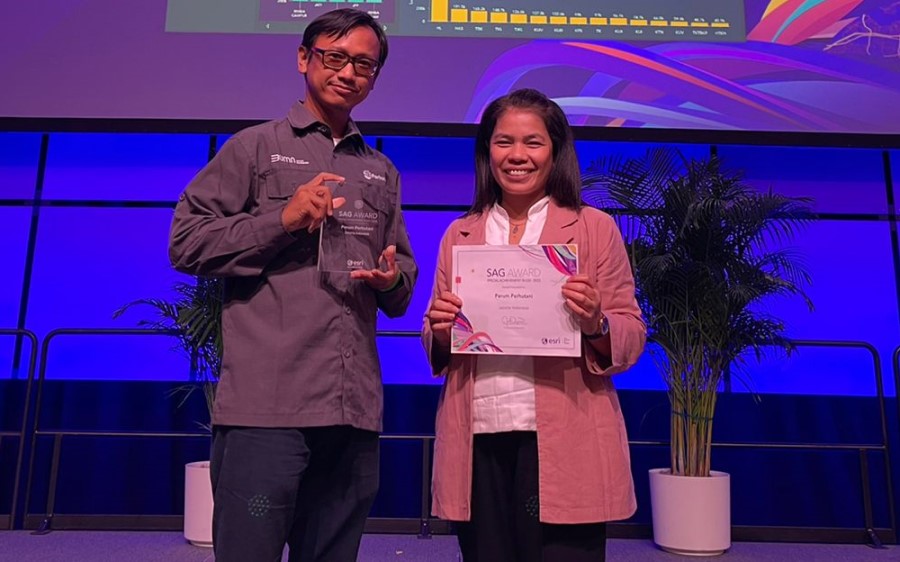 Muhammad Denny Ermansyah, Director of Human Resources, General Affairs and IT, Perum Perhutani, says the organisation's vision is to manage all forest resources in a way that is sustainable and beneficial to the wider community.
"GIS has enabled the development of a resilient system that will deliver long-term business value. By ensuring accurate data goes into the system, we can trust that our analysis is empowering our teams to make smarter decisions," said Denny.
"We believe Perhutani Digital Forest can not only help us sustainably manage millions of hectares of protected forest – but also help combat the impacts of climate change for our organisation and nearby communities," said Denny.
RDTR Real-time
Under the Ministry of Agrarian Affairs and Spatial Planning, the Directorate General of Spatial Planning has digitally transformed cross-functional workflows and synchronized spatial planning with national and local development programs.
Their solution – RDTR Real-time – contains zoning details, maps, and development controls in a 1:5,000 scale, and outlines regulations for each municipality in Indonesia. The application enables the utilization of real-time data from multiple departments, identifying critical urban issues such as infrastructure capacity, development control, traffic congestion, and disaster mitigation.
Powered by Esri's ArcGIS technology, RDTR Real-time is expected to serve approximately 600 users, including national government, municipality government, urban planning association members, and academia.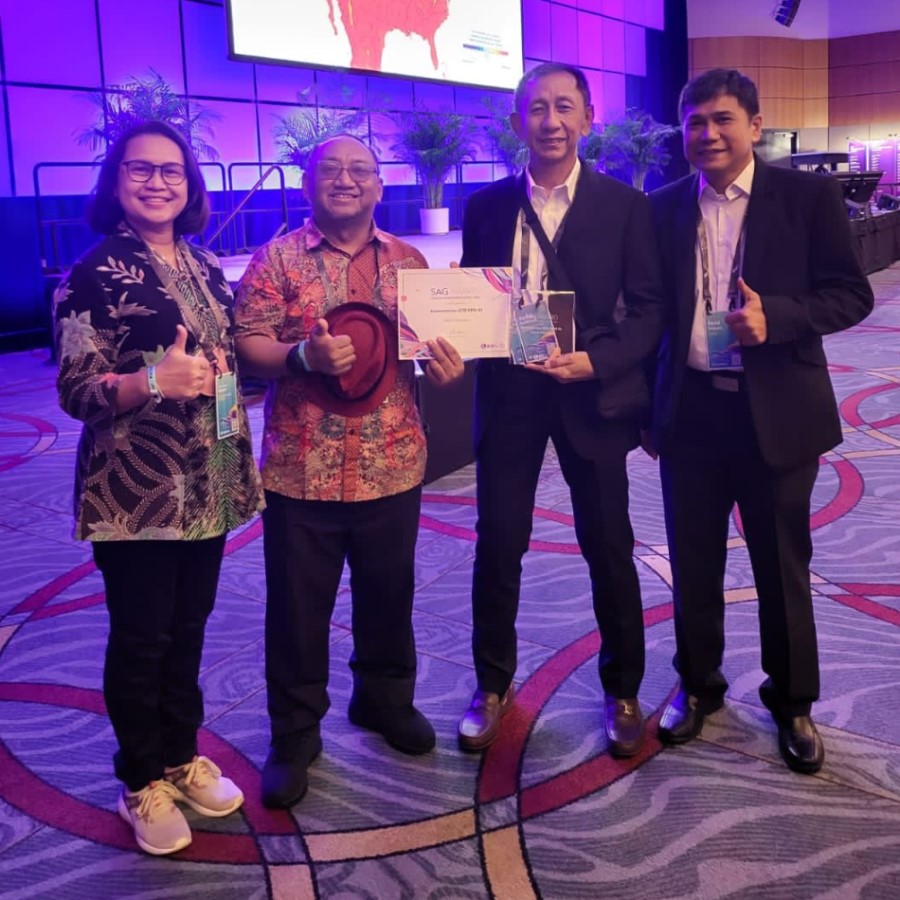 "We are honoured to be recognised for RDTR Real-time – a true breakthrough for our organisation in enabling streamlined urban development and spatial planning for Indonesia. This achievement solidifies our ongoing commitment to creating new spatial planning layouts that are adaptive and responsive to Indonesia's rapid development and environmental changes," said Dr. Ir. Abdul Kamarzuki, MPM, Director General of Spatial Planning, Ministry of Agrarian Affairs and Spatial Planning / National Land Agency. (ATR/BPN).
"With the support of Esri Indonesia, we are confident we will continue to implement resilient spatial planning workflows for Indonesia – at the same time maintaining a safe, comfortable, and sustainable environment." said Dr. Ir. Abdul Kamarzuki, MPM, Director General of Spatial Planning.