3 MIN READ
Tuesday, March 24, 2020, will remain a date I will never forget – different from what I expected, but exciting nonetheless. 
It was the day I presented my project to the judges in the final round of the 2020 Esri Young Scholar Award (EYSA). Days prior, I imagined myself alongside my peers at the Esri Indonesia office, face to face with the judges.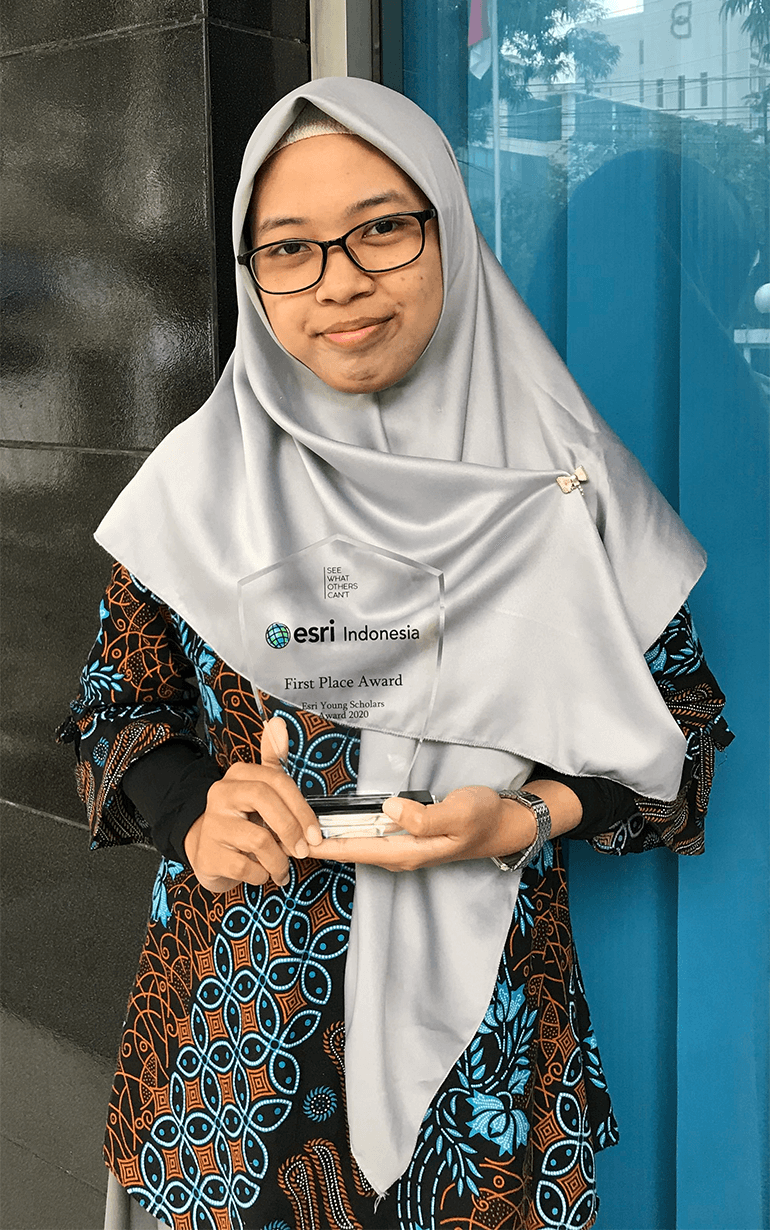 But instead, I was at home, connected to the internet and doing my presentation virtually. This was for the best, as everyone's health and safety remained the highest priority during the COVID-19 pandemic.
My EYSA submission was the Tangkas Project: A platform that integrates data and information on people with disabilities in the Special Capital Region of Jakarta. I was inspired to develop this project after thinking about how people with disabilities in Indonesia still face difficulties in everyday life, especially when it comes to public services.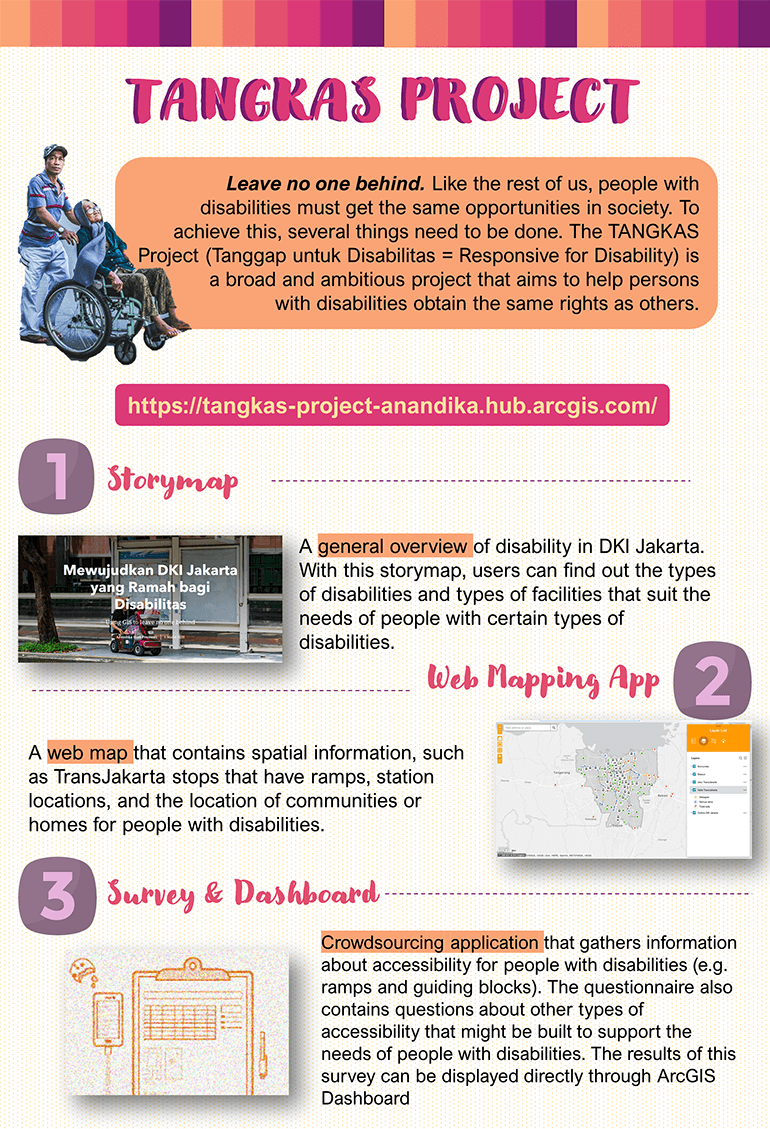 This began during my breaks from my college routine in STIS Polytechnic of Statistics. I would stroll around the city and notice the lack of facilities needed by people with disabilities, like ramps for easier wheelchair access or access to more information on areas that are disability-friendly. This lack of data left a void towards understanding how we could tackle issues of disability access.
To integrate related data and information from various sources to help us better understand the challenges that people with disabilities faced in the city, I developed a platform – through it, I implemented spatial analysis, interactive map visualisation, and crowdsourcing data collection.
As this was the first time I had engaged in a study on disability, the experience was both nerve-wracking and exhilarating. But thankfully, it worked out in the end, as the Tangkas Project is what allowed me to also attend the virtual Esri User Conference (UC) last year – one of the perks of winning the 2020 EYSA! It was a great opportunity to meet winners from other countries and share our experiences with one another.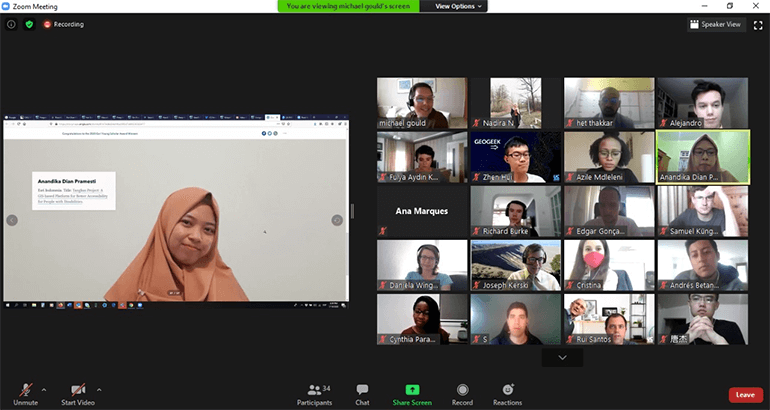 The diversity in our backgrounds and studies was also reflected in our projects, which ranged from tackling environmental issues to crime. We also chatted about our plans in the future of GIS, as well as Esri technologies.
And while the pandemic prevented us from meeting in person in San Diego, California, we received a healthy reminder from Esri Founder and President Jack Dangermond during his plenary session presentation that we are still interconnected through the continuous development and evolution of amazing technologies. 
But we can't take this for granted: We need to also continue to work together to build a better future – to integrate, transform, and understand. This was a constant theme that I saw throughout the Esri UC, like in the presentations of geospatial solutions, the online Map Gallery, and so much more. It was amazing and reassuring to know that so many GIS solutions had been developed to help us overcome the difficulties during such an unpredictable period. 
And while I know that nothing can replace the same experience of being there in person, I still got so much from this amazing event. The whole experience has given me an even deeper appreciation of what makes GIS so special. Thank you so much for this opportunity, Esri Indonesia!
Want to learn more about the Esri Young Scholar Award and how you can qualify? Visit our official page.
Anandika Dian Pramesti
BPS-Statistics Indonesia, Purbalingga Regency , Indonesia
The winner of Esri Indonesia's Esri Young Scholar Award in 2020.