2 MIN READ
Esri Indonesia, the country's leading provider of geospatial solutions, has signed a strategic partnership with forestry, and agribusiness consulting firm, Ata Marie.
The partnership aims to help agricultural, forestry, and plantation, organisations leverage Geographic Information Systems (GIS), AI technology and Big Data analysis to accelerate digital transformation, improve client outcomes, modernise businesses and, more importantly meet environmental goals.
Leveraging the full portfolio of Esri Indonesia's GIS offerings and services, Ata Marie customers will tap into actionable insights from their data to address issues and challenges prevalent in the industry.
Explore new perspectives on sustainable forestry and see GIS applications in action.
The partnership's combined expertise also allows organisations to tap into long-standing expertise in designing and implementing digital transformation strategies.
Speaking on the new partnership, Esri Indonesia Country Manager, Christanto Yanuar said, "Industry 4.0 is a new stage of industrial revolution in which several emerging or disruptive technologies — including the Internet of things (IoT), AI and Big Data — are converging to provide digital solutions.
"In this digital era, effective data utilisation is highly dependent on the ability to quickly manage, analyse, and make sense of large volumes of information," he said.
"For example, GIS technology is supporting key business operations by improving plantation assets and infrastructure monitoring, while optimising development costs.
Additionally, location intelligence, derived from GIS, can also provide real-time reports and alerts on potential peatland fire thereby helping first responders and other relevant agencies mitigate, prepare, and respond to emergency situations."
"The agriculture and plantation industry's continual drive toward efficiency and productivity has opened the door for smarter precision farming practices and solutions.
Understand how plantations are improving business outcomes and reducing waste using GIS technology.
This alliance with Ata Marie marks a step towards ground-breaking innovation. We are excited to see how this partnership can unlock unique possibilities in the agriculture and plantation industry."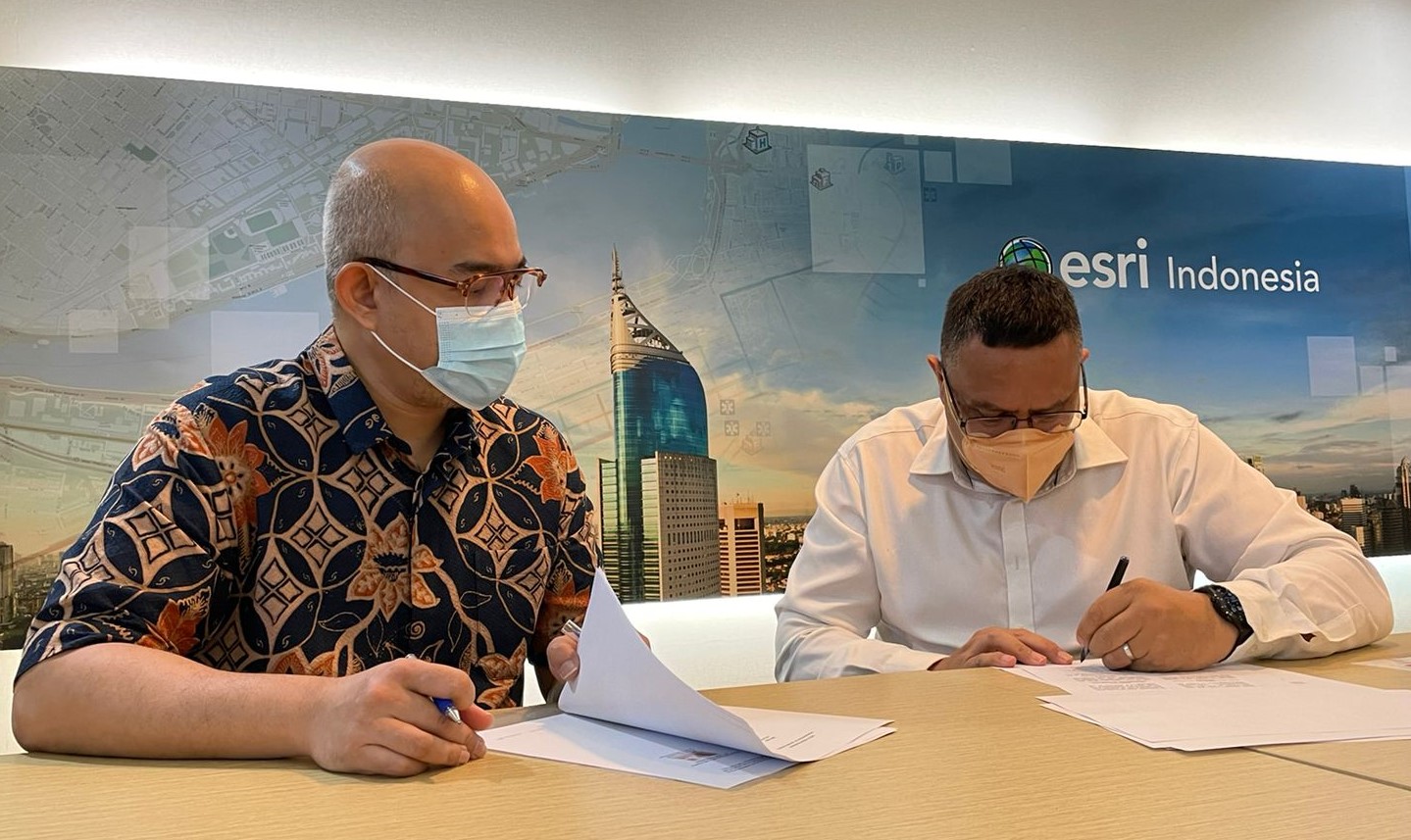 Ata Marie Group Director, George Kuru said, "Ata Marie is proud to be working with Esri Indonesia, leveraging our expertise with investments in GIS technology to meet our customer expectations and business objectives.
"This strategic venture with Esri Indonesia allows us to focus on our strengths and together we're developing innovative solutions to help provide tools that enable sustainability and resilience in the years to come.
"This is a strategic partnership to leverage the opportunities of digital transformation and help our clients speed-up decision-making, and succeed in the cognitive era as we build a more sustainable future," he said.
Explore geospatial solutions for agriculture, farming and plantation operations or get in touch with an industry specialist to find out more.