6 MIN READ
The City of Loveland was tasked with rapidly building and managing an all-new fiber provider, ultimately named Pulse. 
Loveland, Colorado, is known as the Sweetheart City and the Gateway to the Rockies and was founded in 1877 along the newly constructed line of the Colorado Central Railroad. Today, the city of 78,000 is on the front range of the Rocky Mountains and ever growing. Loveland had existing utilities organizations, including the power utility serving roughly 38,000 customers and the water utility serving roughly 28,000 customers.
The city's geographic information system (GIS) efforts began in the late 1980s. The system was originally designed to be an automated mapping/facilities management (AM/FM) system for the utility departments. Initially it was a system to track all the maintenance holes, pipes, transformers, etc., owned by the city. As time progressed and the capabilities of GIS grew, the city expanded the technology's use into other disciplines such as land records, planning, and engineering. In 1993, a citywide coordinator position was created in the Community Services Department to maintain common databases, support other GIS users, and develop custom computer programs for others. Since that time, most, if not all, city departments have made use of the system either with their own personnel or the services offered in the citycentric GIS Division. In 1998 and 2005, the City of Loveland was recognised for its efforts in GIS development by receiving the Exemplary Systems in Government Award from the Urban and Regional Information Systems Association. Also, in 2005 and 2011, the city was recognised with Special Achievement in GIS Awards from Esri. Additionally, the Utilities GIS Division has received numerous write-ups and accolades for its use of GIS.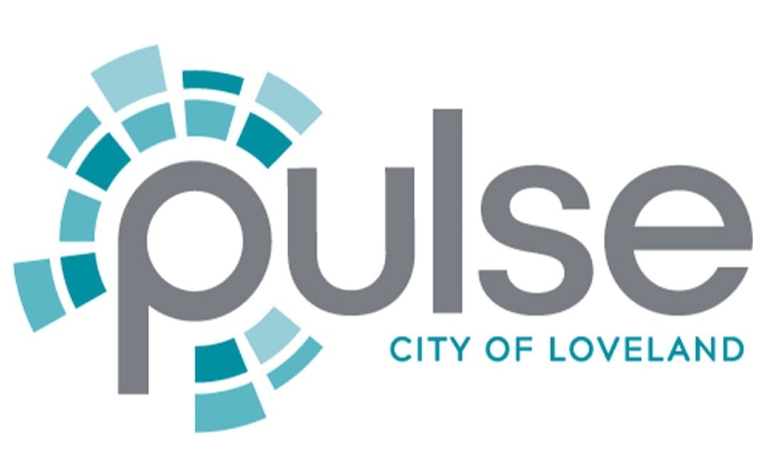 In early 2018, the City of Loveland decided to investigate creating a fiber utility, ultimately named Pulse. As part of the initial steps, the city completed all the preliminary prerequisites including voter approval and numerous city council studies. Next, Loveland looked to identify the design and construction vendors. A major supporting component of the new utility, both during the construction and after deployment, GIS would be needed for engineering, analysis, maintenance, and customer support. Since Esri was already supporting the city's other utilities and offered all the required resources, it was an easy choice. The construction for the new utility started in early 2020, and within a year it was already serving many customers and growing rapidly.
Challenge
To meet the needs of its new fiber utility Pulse, the city recognised that one of its primary requirements was a need for access to near real-time spatial data to ensure the various systems and groups were talking to each other throughout the organization. The Loveland team set out to capture a list of requirements for the development. One of the key considerations was a need for fast and efficient data exchange between data formats and platforms, and between end users (office teams, construction crews, planning and network engineers, business management, marketing, and field technicians). There was the need to provide access to and a method for maintaining up-to-date data for crew safety and liability. Remote working capabilities were needed as well to provide support across multiple mobile platforms (laptops, Android devices, iPhones, Toughbook and more). Pivotal was the need for a flexible and scalable ecosystem suitable for use by a startup broadband provider.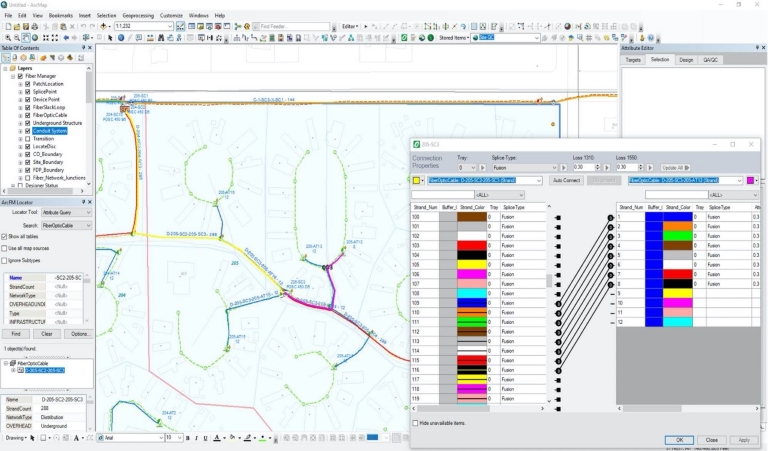 Solution
With Esri technology already in use by other City of Loveland departments and its capability of meeting all the Pulse team's requirements, ArcGIS was an easy choice to use as a foundation. The following describes the reasons why Esri products and services were deployed for use by the teams at Pulse:
ArcGIS Desktop/ArcGIS Pro

Provided ideal environment to view, edit, create, maintain, analyze, and QC data.

ArcGIS Server

Hosted and served data throughout the organisation.

ArcGIS Online

Provided pervasive access to web maps for specific user groups.
Allowed for the creation of web maps for user groups.

ArcGIS Collector, ArcGIS Field Maps

Enabled mobile use by construction and inspection crews for real-time reference and capture of data.

ArcGIS Explorer

Provided read-only access for viewers who need to see the data and maps but don't need access to edit.

ArcGIS Web AppBuilder

Used for creation of web apps for tracing, QC, and other applications.

ArcGIS + Schneider Electric's ArcFM Fiber Manager

Provided tracing for connectivity between the different fiber features out in the field.
Allowed for the creation and maintenance of paths.
Offered detailed reporting.
Provided flexibility to modify the data model.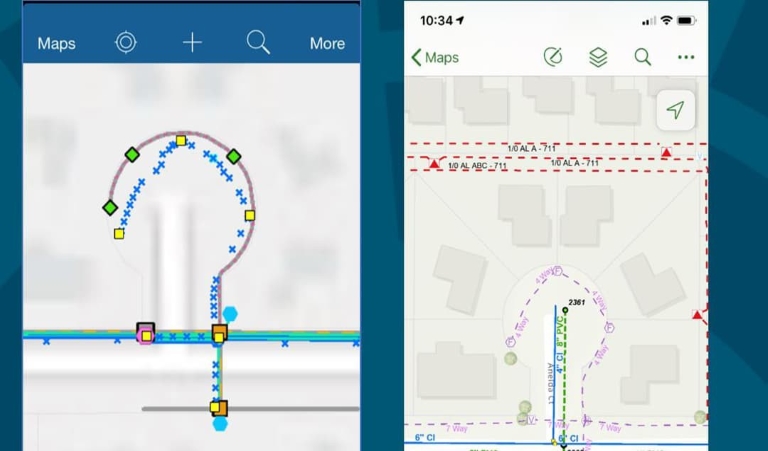 Partner
Schneider Electric ArcFM Fiber Manager
Product: ArcFM, an ArcGIS system extension
Function: ArcFM delivers a single version of the truth, serving as an operational foundation for critical functions such as dispatching, troubleshooting, engineering analysis, planning, reporting, customer service, and even media relations during an outage.
Industries supported: Electric and Gas, GIS, Information Technology, Public Works, Telco, Water Resources, Water, Wastewater and Stormwater
Results
Leveraging ArcGIS as a foundation of geospatial operations provided Pulse with a variety of positive results for the newly formed organization. Specifically, the Pulse team is able to see real-time communication between vendors, field crews, and city departments. Capabilities were realised to quickly and efficiently deliver data to end users. The ecosystem was built to quickly and easily translate data for different users with different levels of experience and technology exposure. Up-to-date data is used in supporting crew safety and liability through mobile platforms via Android devices, iPhones, and Toughbooks, which were provided.
Additionally, the team at Pulse was able to utilise Esri feature services to publish GIS tracing and connectivity data from the same single system of record and version of the truth. Throughout operations, ArcGIS Collector and ArcGIS Field Maps ensured construction and inspection crews were able to get the data they needed remotely, when they needed it, and allowed for GIS editors to receive real-time data for updates and QC.
Furthermore, data was made available for locators, customer service representatives (CSRs) marketing, and other internal users so that they can see and utilise the updated as-built field data. This helped locators to have the ability to see when new infrastructure is in the ground, which they're then responsible for. Interactive tracing and identification of the fiber equipment allows for field verifications and troubleshooting of any cable.
There's quite a bit of moving parts and pieces and using Esri technology allows all those pieces to stay in sync and stay relatively in tune with each other.                                                - Sarah Rose, City of Loveland, Colorado, Senior GIS Specialist
User
Loveland, Colorado
Challenge
To accompany its existing GIS-powered electric and water utilities, the City of Loveland set out to create a fiber utility with fast, efficient, and near real-time spatial data exchange between formats, platforms, and users.
Solution
A variety of ArcGIS tools from Esri were combined with Schneider Electric's ArcFM Fiber Manager to build the utility's infrastructure from scratch.
Result
Within a year, the new fiber utility, called Pulse, was up and running, serving customers and enabling communication between vendors, field crews, and city departments with a single system of record.
Partner
Schneider Electric (ArcFM Fiber Manager)